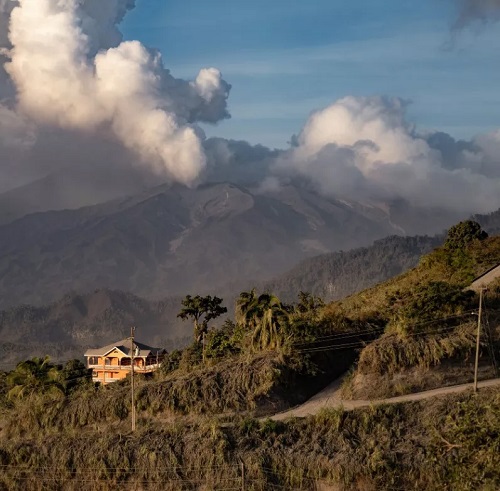 La Soufriere volcano fired an enormous amount of ash and hot gas early Monday in the biggest explosive eruption yet since volcanic activity began on the eastern Caribbean island of St. Vincent late last week, with officials worried about the lives of those who have refused to evacuate.
There were no immediate reports of injuries or death, but government officials were scrambling to respond to the latest eruption, which was even bigger than the first eruption that occurred Friday morning. Roughly 16,000 people who live in communities close to the volcano had been evacuated under government orders on Thursday, but an unknown number have remained behind and refused to move.
The latest explosion is equivalent to the one that occurred in 1902 and killed some 1,600. The volcano last erupted in 1979. Ash from the ongoing explosions has fallen on Barbados and other nearby islands.
The pandemic also is complicating response efforts. At least 14 new cases of COVID-19 have been reported since the eruptions began on Friday, and all those going to shelters are being tested. Those who test positive are taken to isolation centers. More than 3,700 people are in 84 government shelters.