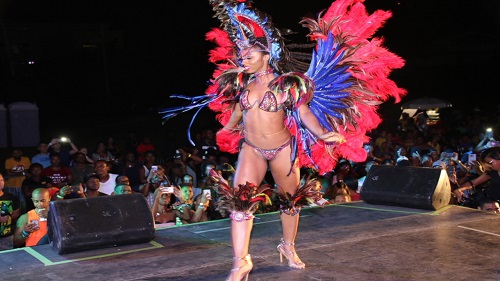 The band One World Rebellion, owned by Soca Star Fay Ann Lyons, said it has halted its entry into Jamaica's Carnival this year.
In a statement issued on Friday, the band said: "the decision is due to conflicting reports from the Jamaican organizers versus those from sponsors pertaining to receipt of funds over the last few months which requires further investigation for clarity."
The band said the investigations have halted production and with Carnival fast approaching they are unable to deliver the type of quality product it knows it can deliver in a timely fashion.
"All avenues to produce a good impact on the experience delivered to our supporters and sponsors this year have been explored. However, it has become prudent to postpone this year's presentation with the intent to re-enter the market in 2020," the band assured.
In extending its apologies to those affected by this decision, the band said it remains imperative that its fiscal position is protected and accurately accounted for in order to maintain the band's integrity, quality and the commitments to both sponsors and masqueraders.
The release made no mention of refunds to masqueraders but in response to queries on their Instagram page, the band told those making inquiries that they are currently in the process of refunding.
For those wishing to be a part of One World Rebellion, they can join the band in St Vincent, Toronto, London and Miami, among other Carnivals to be confirmed.