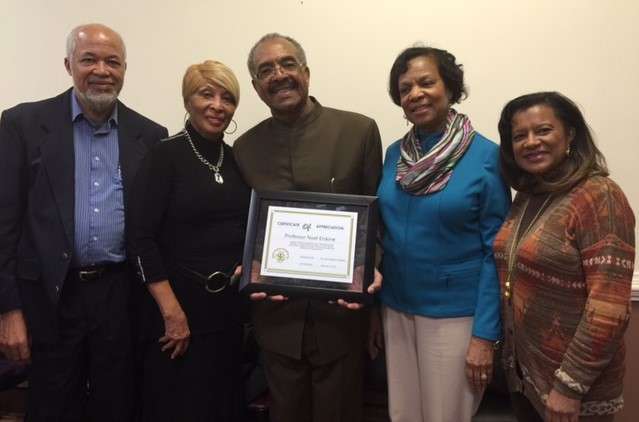 Jamaican born Professor of Theology and Ethics at Emory University's Candler School of Theology in Atlanta, Georgia, Dr. Noel Erskine, is the 2016 recipient of the Atlanta Jamaica Association (AJA) Black History Month Award.
Professor Noel Erskine, who hails from St. Thomas and is the former Pastor of the Ulster Spring Baptist Church in Trelawny, has been recognized for his over 35 years of service to the Jamaican and Caribbean communities in Atlanta. Dr. Erskine has also been honoured for his extensive work in chronicling black history as well as his study of black religion.
A member of the American Academy of Religion and Black Theology, Rev. Erskine also serves on the Advisory Council of the Secretariat of the Free Trade Area of the Americas in Atlanta.
In accepting the award, Professor Erskine called on members of the audience to unite and work together to make Jamaicans in the Diaspora and those at home and that God has called them to become "a people with love and concern for those edged out on the margins of society".
Dr. Erskine has chronicled several books, including From Garvey to Marley, Black Theology, Revivalism, Rastafarianism, The Theology of Dr. Martin Luther King and Afro Christianity in the Caribbean.