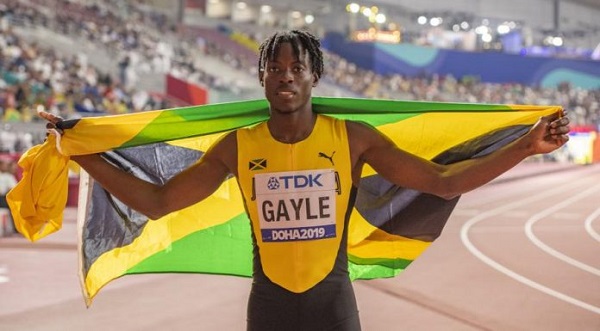 Jamaican Tajay Gayle made history when became the first-ever Jamaican to score a gold medal in the long jump event at the World Championships.
The 23-year-old set a new personal best with a jump of 8.69 metres. It is also a new national record, erasing the 8.62 metres which was held by James Beckford. Gayle, who entered the championship with a personal best of 8.24 metres, struggled during the qualifying round and made the final with the 12th best jump of 7.89 metres.
He now joins Beckford, who won a silver medal at the 2003 World Championships in Paris, as the only Jamaicans to win a medal in the long jump at the world championships.