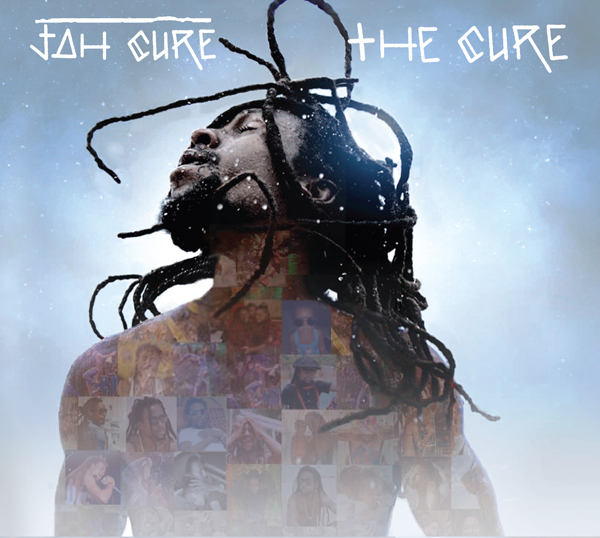 Jah Cure's brand new album The Cure released July 10, 2015 by VP Records debuts at #1 on the U.S. Billboard Reggae Album Chart. He has delivered a "certified classic" and lands this week's coveted chart position with the annual Soca Gold 2015 compilation nabbing the second spot.
In support of his new album, Jah Cure is currently touring Europe until end of August – closing at Spain's renowned Rototom Festival. U.S. fans can catch him aboard the Welcome To Jamrock Reggae Cruise, leaving twice this year either on November 30 or December 5 from Miami, FL.
With his strong vocals and soulful conviction, Jah Cure effortlessly blends street poetry and sufferer's tales with beautiful love ballads into his new album The Cure. The 13-track set is a return to roots reggae and lover's rock with R&B and pop-fused elements.
Jah Cure co-produced the entire album with the help of reggae producers like Christopher "Sketch" Carey, Clive Hunt, Llamar "Riff Raff" Brown, Justin "Jus Bus" Nation and Trevor "Baby G" James. The Cure features recent hits like his #1 reggae chart-topping John Legend cover "All of Me", "Rasta," "That Girl" and "Life We Live" as well as brand new singles including "Show Love," "No Friend of Mine," "Made In California", "I Surrender" and more.
Jah Cure's multi-faceted story of struggle and love is intertwined into The Cure. He states "My struggles made me who I am today. That's why I sing with feelings, it comes from my heart cause I feel the pain.Who feels it knows it,".