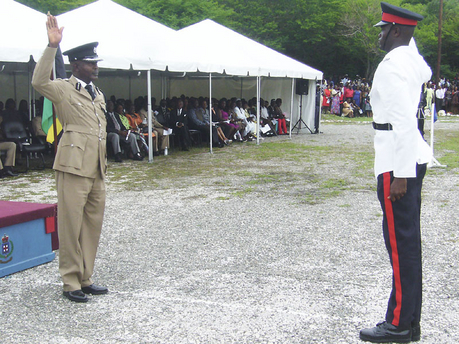 A Jamaican police officer was forced into a shootout when he was attacked while he was urinating. The police inspector was driving his private vehicle through Spanish Town area Saturday night when he pull over to relieve himself.
According to police reports, about 11:33 p.m. Saturday night the inspector stopped along the Spanish Town Bypass, in the vicinity of Food for The Poor, when he was attacked. The men opened fire at him. He pulled his service pistol and pointed it in the direction of the men and fired back.
The men ran after the inspector return fire. Following the shooting, a man was found suffering from gunshot wounds. He was taken to the Spanish Town Hospital where he died while receiving treatment. The name of the deceased has not been released.
It is not clear if the inspector was injured in the shootout. A few days ago, 23 year old special constable Arianna Henry was gunned down in Portmore, St Catherine.